Join us for the seventh-annual Leading Professional Learning Communities workshop for high school educators. Download the 2023-24 flyer here.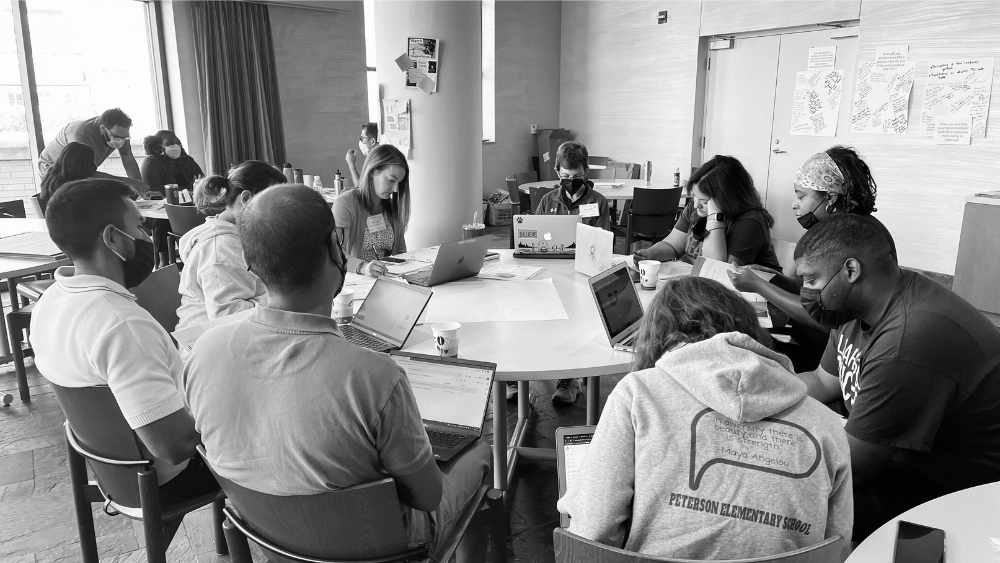 REGISTRATION IS OPEN
Program Dates: August 1-4, 2023
8:30am to 3:30pm each day
Registration Deadline: June 30, 2023
---
DURING THE WORKSHOP, PARTICIPANTS WILL...
Explore the significance of facilitative leadership to improve student learning.

Cultivate a toolbox (i.e. protocols, templates) to use for rigorous work with teams.

Hone strategies for leading equity-centered work among adults that is focused on students.

Practice facilitative skills, such as giving and receiving constructive feedback on professional practice.

Examine student and adult work with the use of targeted tools and protocols.

Develop a practical plan for leading a PLC.
Participants will explore how to develop professional learning communities (PLCs) in their schools that focus on student achievement. Additionally, participants will gain strategies for effectively facilitating adult learning and walk away with concrete protocols and tools for immediate use.
The experience is designed to deepen reflective practice and facilitative leadership skills for educators, with an emphasis on better understanding the impact of race and equity. The deadline to register is Tuesday, June 30th.
---
COST & PARTICIPATION
Standard Rate: $2,000

CPS Educator (non-partner school): $1,000

NCS Partner Educator: $0 for the first three registrants; afterward, $500 per registrant rate applies
The workshop will take place at the University of Chicago Hyde Park campus. Attendance is required for all four days. All meals and materials will be provided.
For Illinois residents, ISBE Clock Hours are available!
Please contact LaKisha Pittman should you need assistance regarding your registration.